Our Services
Commercial Plumbing Services

Summary: From water heater installation to sewer piping, we do it all. Our experienced staff works with you on a one-on-one basis to make sure we get the job done right the first time.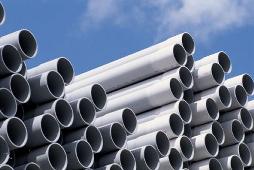 We specialize in commercial, industrial and residential installations, and have completed numerous high profile commercial plumbing projects in Northern California.

At SJS Plumbing, Inc., our number one priority is the superior construction and dependability of your commercial plumbing systems.
As a general contractor, you need a commercial plumbing contractor that respects their commitment to your project, their relationship with you and your reputation with the clients you serve.
At SJS Plumbing, Inc., we understand these commitments. We know that the quality of our commercial installations play a vital role in the success of your project.
Contact us today!
(707) 658-1262
Guaranteed Craftsmanship • Competitive Pricing
Click Here
to view some of our previous projects
Copper Piping
Gas Lines
Gas Piping
Sprinkler Systems
Sewer Piping
Bathrooms

Water Heaters
Dish Washers
Sinks
Faucets
Gas Stoves